All for one: A better quality of life for those receiving intensive levels of care.
Employees
Teams with resilience and calm. And a great deal of experience.
We've got just such people on board: employees who are reliable in intense times. Because we know that the well-being of those requiring intensive support depends on the expertise of all those who take care of them. That's why we invest a lot of time and money in carefully hand-picking and training our employees. So that we as a team are as multifunctional as we are reliable.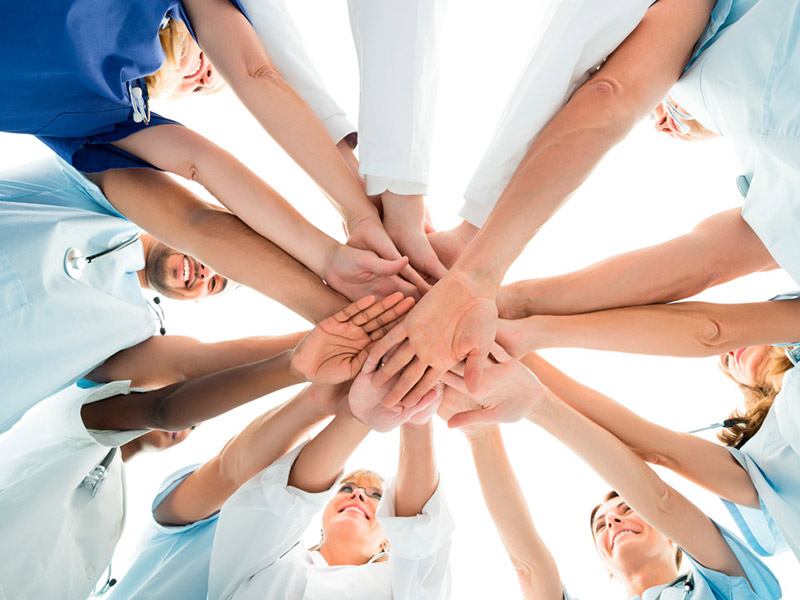 Respiratory therapists
Caregivers for the elderly
High-dependency-care nurses
Caregivers for the ill
Occupational therapists
Physiotherapists
Nursing assistants
Housekeeping assistants
Paediatric nurses
Nurses
Intensive-care nurses
Management
Owners with an eye on new prospects and development.
Not a holding company and no investors, so no third-party interests. We are an owner-managed company launched in 2011 by Marc Kischkewitz. Nicole Wieberneit joined the company in 2012 as managing partner. As an owner-managed company, we act independently ‒ and that means we act in the service of our patients and employees. Our focus: To tailor each employee's professional development and thus build a stronger company. Many innovative concepts in recruiting and training employees, keeping a sense of family in our corporate management, and a culture of open communication make this claim a reality. We welcome and appreciate new ideas and suggestions for improvement from our employees, which we are only too happy to look at. Ultimately, this benefits the stability of our patients, the satisfaction of our employees and the success of our company.
Nicole Wieberneit, Partner and Chief Medical Officer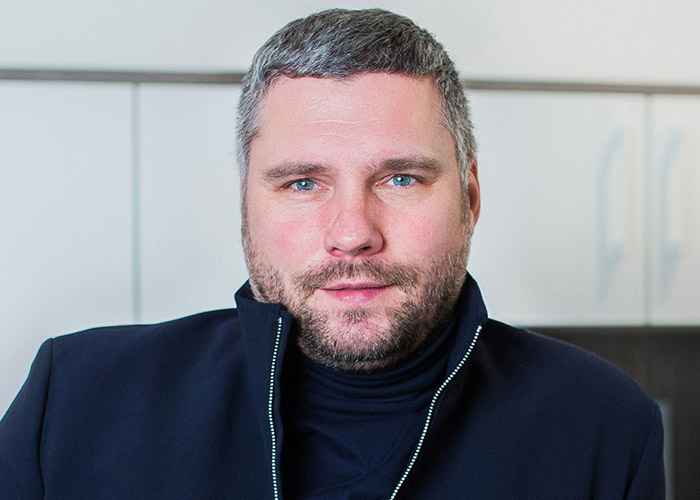 Marc Kischkewitz, Partner and Chief Financial Officer
Quality Assurance
How we ensure our future viability.
We do a lot in terms of securing skilled workers through training and education. The result? Sustainability. We currently employ ten trainees – that's quite a lot for our sector. In addition, we have established structures that help us to acquire and qualify nurses from abroad. We cooperate closely with schools and institutions from across Europe, such as the Goethe Institute. We also regularly survey our employees and gain valuable feedback so that we can enhance the quality of our services to everyone's satisfaction.
Want to send us feedback as well? Contact us.
Awards & Prizes
Outstanding innovator. Outstanding employer. Not a promise – a fact.
AWARDS & PRIZES Outstanding innovator. Outstanding employer. Not a promise – a fact. Every year, TOP 100 honours Germany's most innovative medium-sized enterprises; indeed, it's the most prestigious accolade of all for innovative medium-sized enterprises. In 2018, we were received into this club of excellence. That same year we also won the Attractive Nursing Employer award. The independent industry-assessment body Attraktiver Arbeitgeber Pflege – "aap" for short – carried out an anonymous survey among our employees and came to the following conclusion: Working at intensivLEBEN is pretty attractive.
We are all the more delighted that we were able to defend this great title in 2021, and that our employees still regard intensivLEBEN as an "attractive nursing employer".
OUR LOCATIONS Saxony. We are currently present in four locations: Chemnitz, Dresden, Central Saxony and the Erzgebirge. At these locations, we provide full support around the clock to those in need of intensive levels of care. If this kind of extra support is not possible at home, we will arrange a place in an assisted-living community. We make every effort to find residential community close to home. Our excellent regional coverage at these sites helps us do just that.
Our Mission
We want people who depend on an intensive level of care to live in assisted-living communities or at home, and to be active members of society. We want them to get all the essential help they need: based on needs and around the clock.
Our Vision
We want people who depend on an intensive level of care to enjoy a better quality of life. We want their days to involve more life and experience. We want this for every patient, every single day.